It is good to be children sometimes, and never better than at Christmas, when its mighty Founder was a child Himself.
~Charles Dickens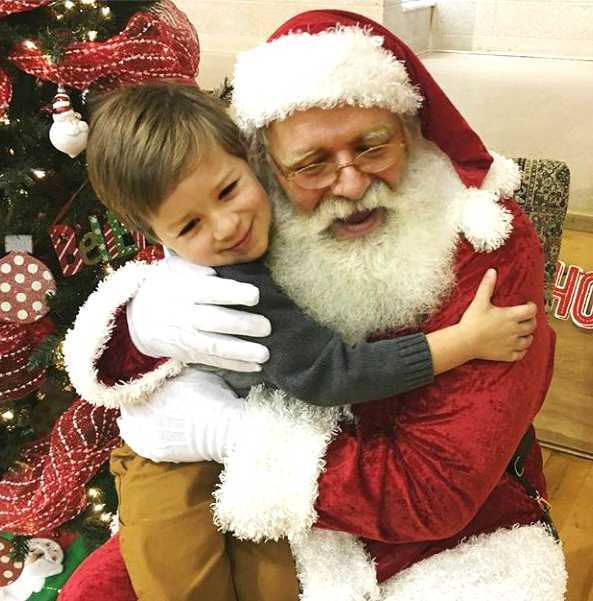 Testimonials
My grown-up mind believes 100% in this Santa Claus. He is truly magical and embodies the Christmas Spirit. He is professional, fun, and would be the perfect addition to any and all Christmas events. You and your family may see many Santa's this holiday season, but this Santa is THE Santa...no doubts about it.

Christmas Magic!!
This Santa has that extra something, call it magic if you will. Everything from a twinkle in the eye, real beard and spectacles. Santa came to our house to greet our newborn for her first Christmas photo and surprised the other kids who were there. Great with names and finer details, he was right on time, and when he left the kids were amazed and in awe. It was simply the best magical Christmas ever! We will definitely will be wanting Santa to come to our house again!

"This Christmas will mark the 8th year of having Santa fly in on his sleigh for our annual Christmas party. The children and adults always look forward to seeing him. We have had several families say they will pass on standing in line at the mall to see Santa because he comes to my house. We cheat and have all guests wear nametags for our party. The children always get so excited when Santa calls them by name. He really does know all the names.
One of my favorite Santa stories: My son was in kindergarten and he wanted a "four foot pool table". There were no "four foot pool tables" anywhere in Columbia. I did find a four foot multi game table with pool as one of the game options. I made sure to fill "Santa" in prior to the party about my dilemma. Amazingly, after our party my son told me that Santa's elves have been working on a new game table that had lots of games with it, including a pool table, and he might pick me as one child to test it out. Dilemma solved!
My children are now 10 and 13 and they still enjoy seeing Santa every Christmas and watching all of the little children wait patiently to sit on Santa's lap. We always make sure to book Santa for our annual Christmas party."
~Julie A. King

Thank you so much for visiting us yesterday-you made our Christmas absolutely MAGICAL!!! ...When you walked in our door yesterday I was awestruck, a child again, staring at the real live Santa Claus. Thank you for making our Christmas even more wonderful!

"I don't have a lot of experience in hiring "Santas" but for some reason we landed on Mr. Faulds and got the best of the best. I hope we have this same party next year and get on his list of places to visit. He is kind, extremely reasonably priced, very patient with children and I can't say enough about his quick responses to questions and advice. We truly had the most fun as a company along with our children and spouses that we have ever had. Thank you SO much and Merry Christmas!!!"
~Darla H.

"The Woodlands Country Club is a family-oriented private country club and we pride ourselves on providing "Fun" events for our members. Our "Breakfast with Santa" seems to be the event of the year because of Santa. Santa always seems to be available to greet our children every year just in time and he is amazing with the children. The parents love him just as much as well. With the busy time of year Santa is always on time and in a jolly frame of mind. Thanks Santa for making all our little family members dreams comes true!"
~Sandra Wilson, Director of Marketing

Thanks and it was wonderful having you on the show!
~Nat Roers WLTX-News 19

You did it again this year for us, you made many little ones and us big ones smile and feel Christmas in the air. It means so much to the Woodlands family to have you join us for breakfast each year and we are so thankful to have you. This year was very special because we had several little girls who just would not get close to Santa in the years past and YOU with your kind and warm smile were able to get them to sit on your lap and share their Christmas wishes. Not only did you win their hearts you won the moms & dads hearts as well.
Santa get some rest and have a Merry Christmas from the WOODLANDS! We love you Santa.
Sincerely,

Santa was coming to visit my girls. I asked Santa to come mostly for my youngest daughter, 12 year old Hannah. I have told my daughters over the years that I indeed saw Santa when I was a young boy. Whether it was a dream or fantasy that has grown in my mind, I don't know. But I remember that I was sitting behind a chair in the corner when I saw him. So I've told both my girls that as long as they believe in Santa he will visit them and bring gifts. It's only when you quit believing, that he quits coming. Well this year Hannah wouldn't tell anyone what she was going to ask for from Santa so she could determine if there was a Santa or if her parents were Santa. She only had one friend who still believed, but both of them were doubting and they were determined to resolve the issue of Santa being real. When the door opened, I knew there was a Santa, and he came for me as much as he did for my girls.
It was still kind of early on Christmas Eve, only about 12:30 am, but when I saw him in my living room in front of the lighted tree, I went to get Hannah up. She was sleeping with her sister, anticipating the night. When I shook her and told her Santa was here, she jumped up as though she had never been sleeping, and snuck into the dining room that adjoined our living room. At first she didn't see him, but as she moved into sight lines of the Christmas tree, there he was, putting gifts under the tree, humming some Christmas song I recognized but forgot what it was as it went in one ear and out the other. When Santa looked over at her she jumped under the table and got into a cat and mouse game of standing up to look then ducking back under the table to hide from his gaze. Once she was sure it was him, she ran back to her sister's room and got her to join in the sighting.
It was so magical and exciting to see Hannah and her 15 year old sister getting under the dining room table peeking at Santa. When they went back to the bedroom they were whispering about taking his picture which made me apprehensive as I thought they were going to use a flash. By the time I realized their idea was to use their phone camera, we snuck back out to our hiding place, but he was gone. Even though our chimneys were capped and we had sleigh bells on the door, he snuck out of their without making a sound. I went looking for him. When I stepped out on the porch, I looked out across the fence of my neighbors and spied the top of his head. He looked back saying "Merry Christmas" as I replied "Merry Christmas Santa." Then he was gone.
It took Hannah a while to get back to sleep, and for the first time in her life, she slept later than either of her parents and sister on Christmas morning. And thanks to one of his elves, Santa knew what she asked for and brought her something that her parents said they would never get for her.
So yes Hannah, and Virginia and every little boy and girl who wonder, there is a Santa…I saw him with my own adult eyes!!!!!
~David Hunter

References
South Carolina's 2012 Ambassador to ClausFest

Graduate of The Santa School (New York)
Guest panelist for The Santa Claus Conservatory
Background Check: National Criminal Database background check through Sentry Link. Additional national background check provided by Accurate Background, Inc.

Liability Insured through Insurance Canopy
Proud Volunteer for Santa America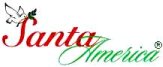 © Images and text displayed on this site are protected by copyright. Reproducing, submitting, or re-publishing page contents in whole or in part in any format without advanced permission is prohibited.